No Tox Life
Regular price
Sale price
$9.00 CAD
Unit price
per
Sale
Sold out
Our charcoal floss is the perfect eco-friendly and low waste solution for your oral care routine.
Not only is our floss kinder to the environment, but it's also gentle on your gums and teeth. The floss's soft texture glides smoothly between teeth, grabbing food particles and cleaning better than traditional floss.
Made from 80% bamboo fiber, 20% polyester, essential oils and candelilla wax. 
Stainless Steel Case: Stainless steel case should be reused for refills. Comes with one full size floss spool inside. 

End of life: Throw out floss - as it contains polyester. Metal case can be recycled after reuse. 
Order refills here.
View full details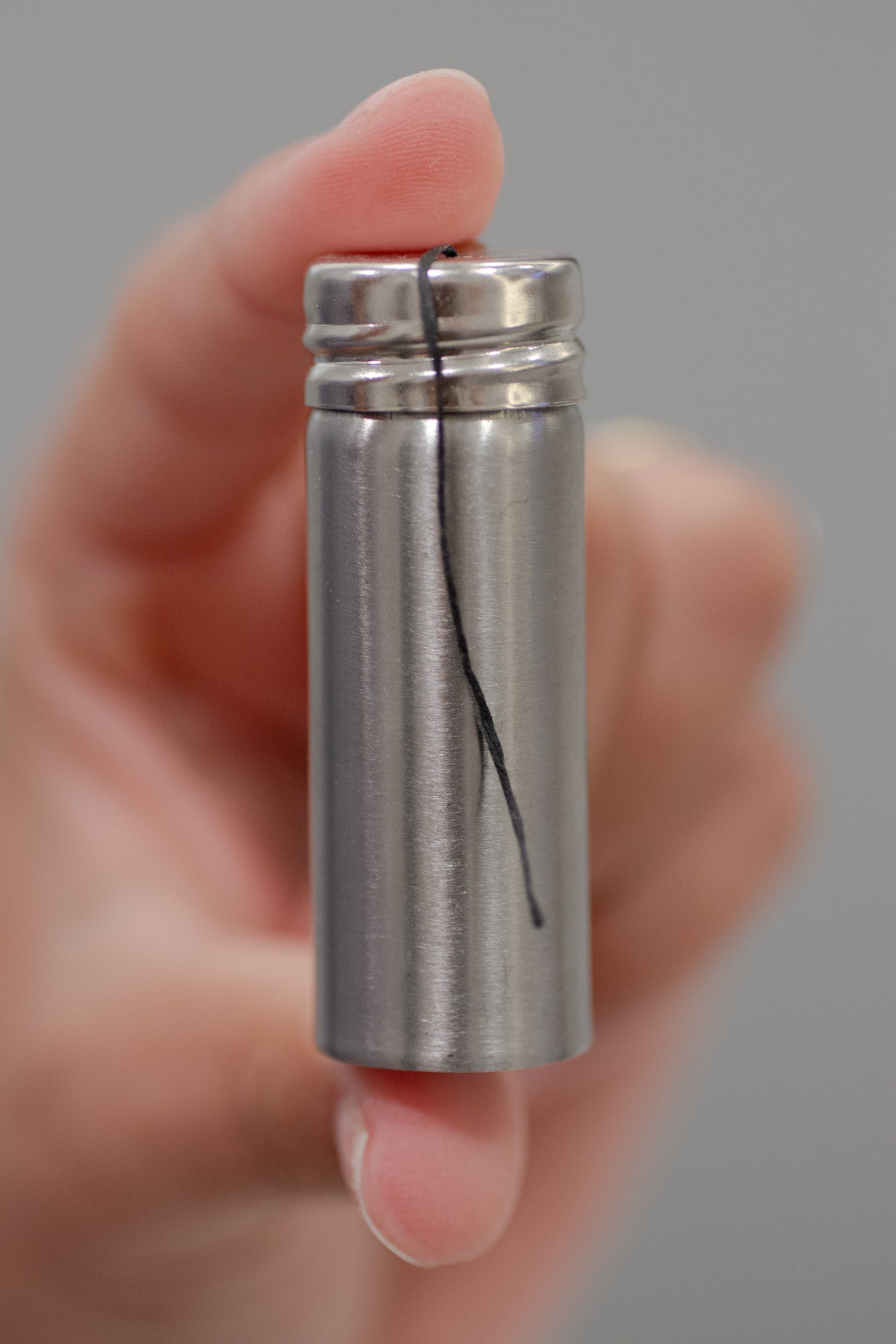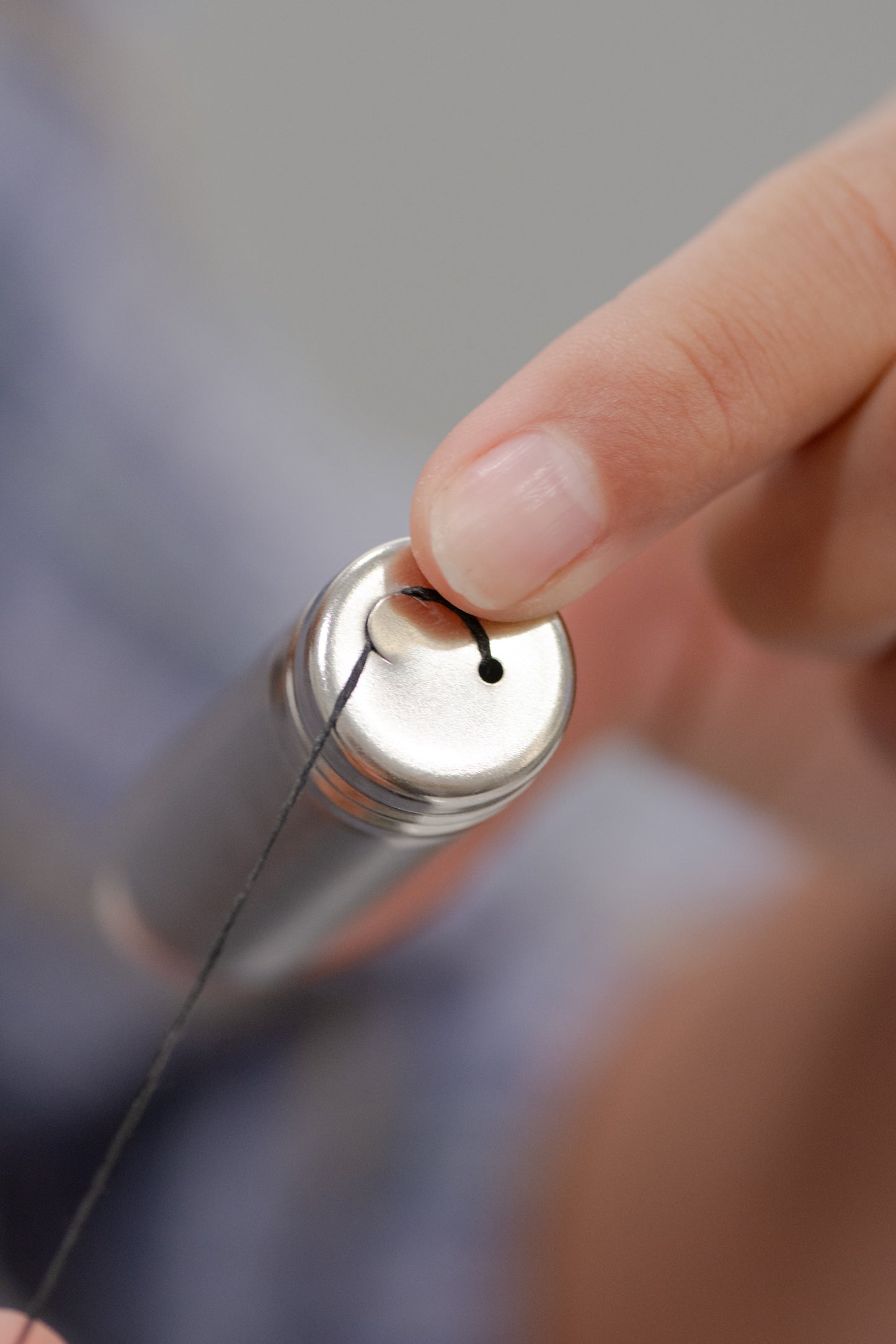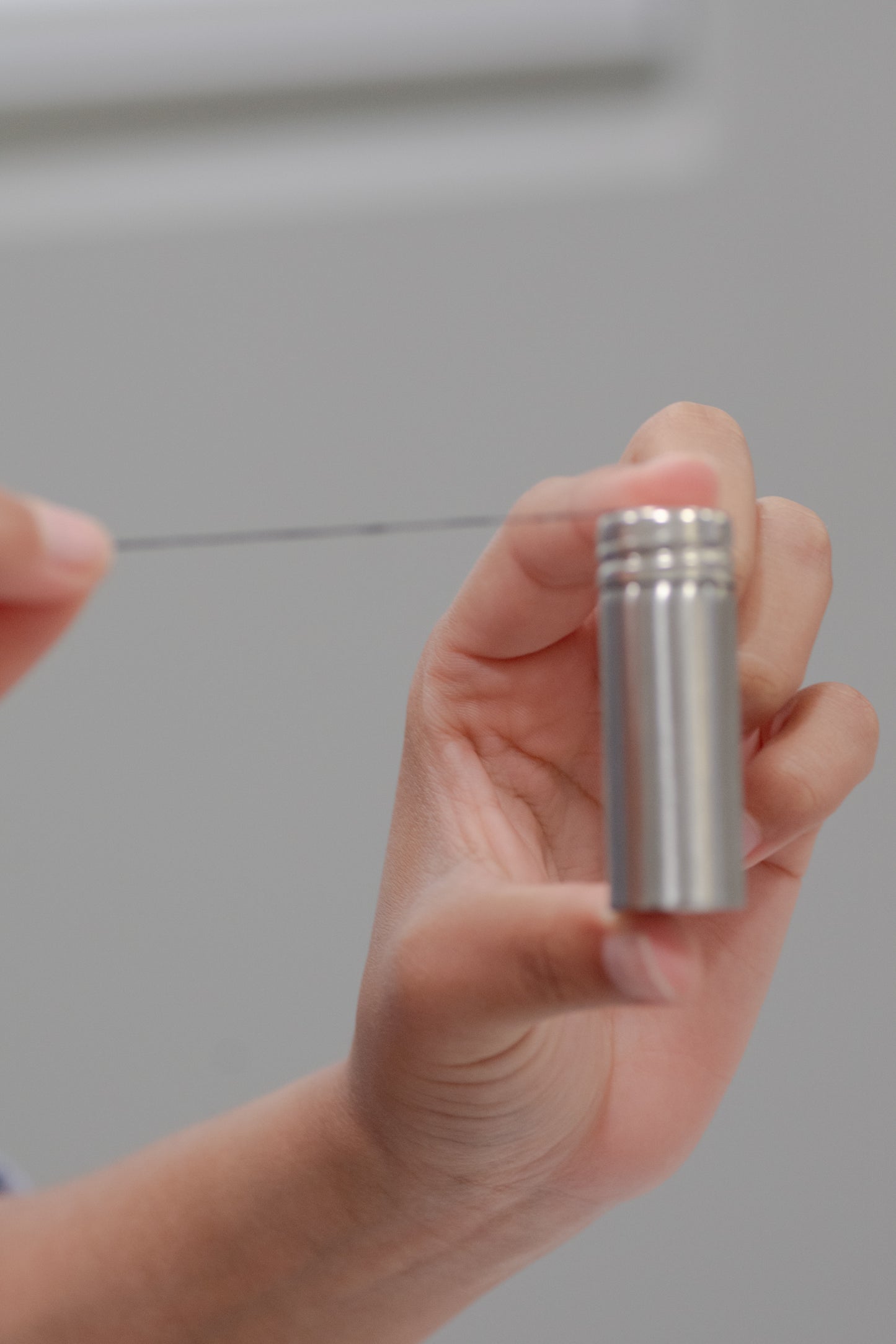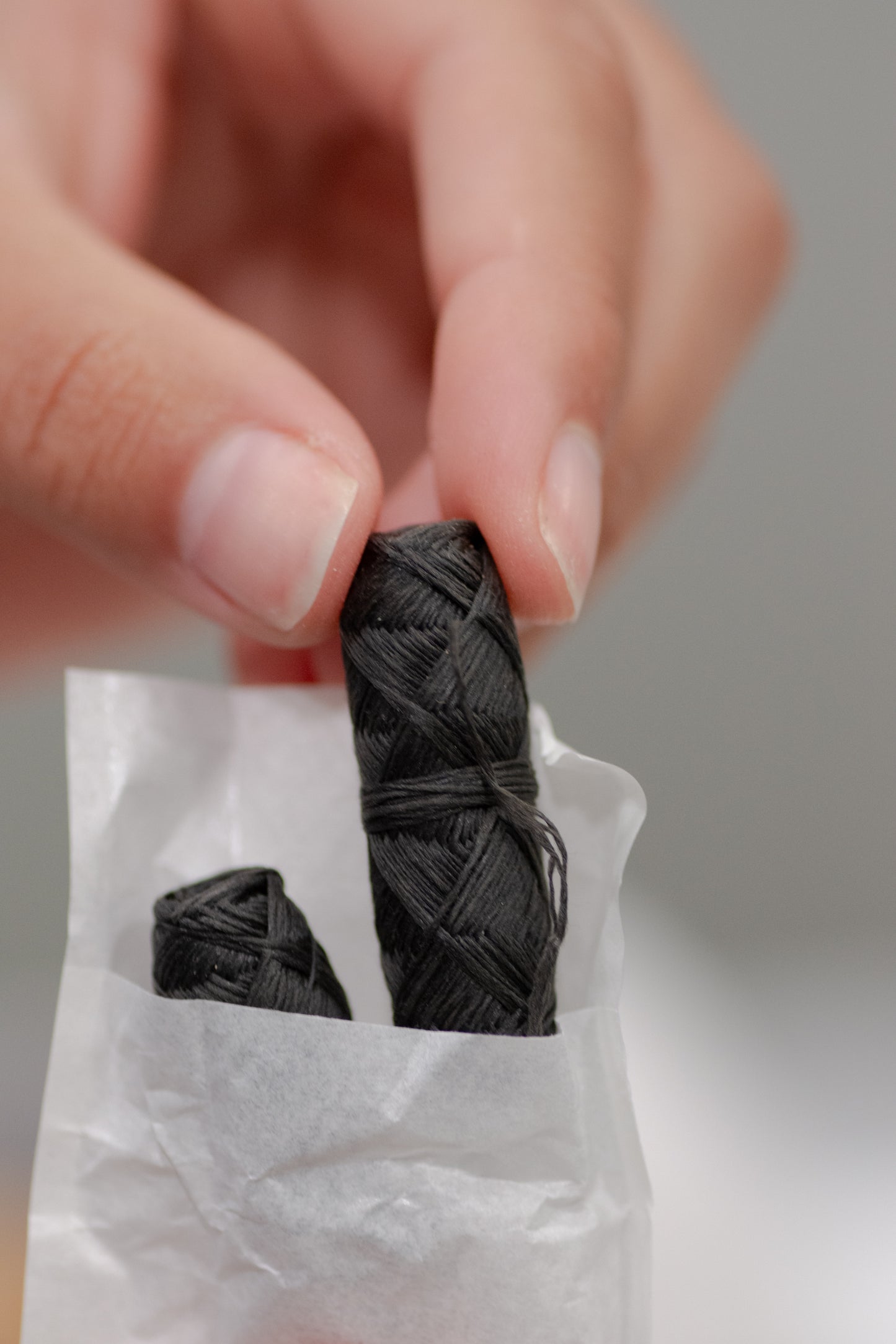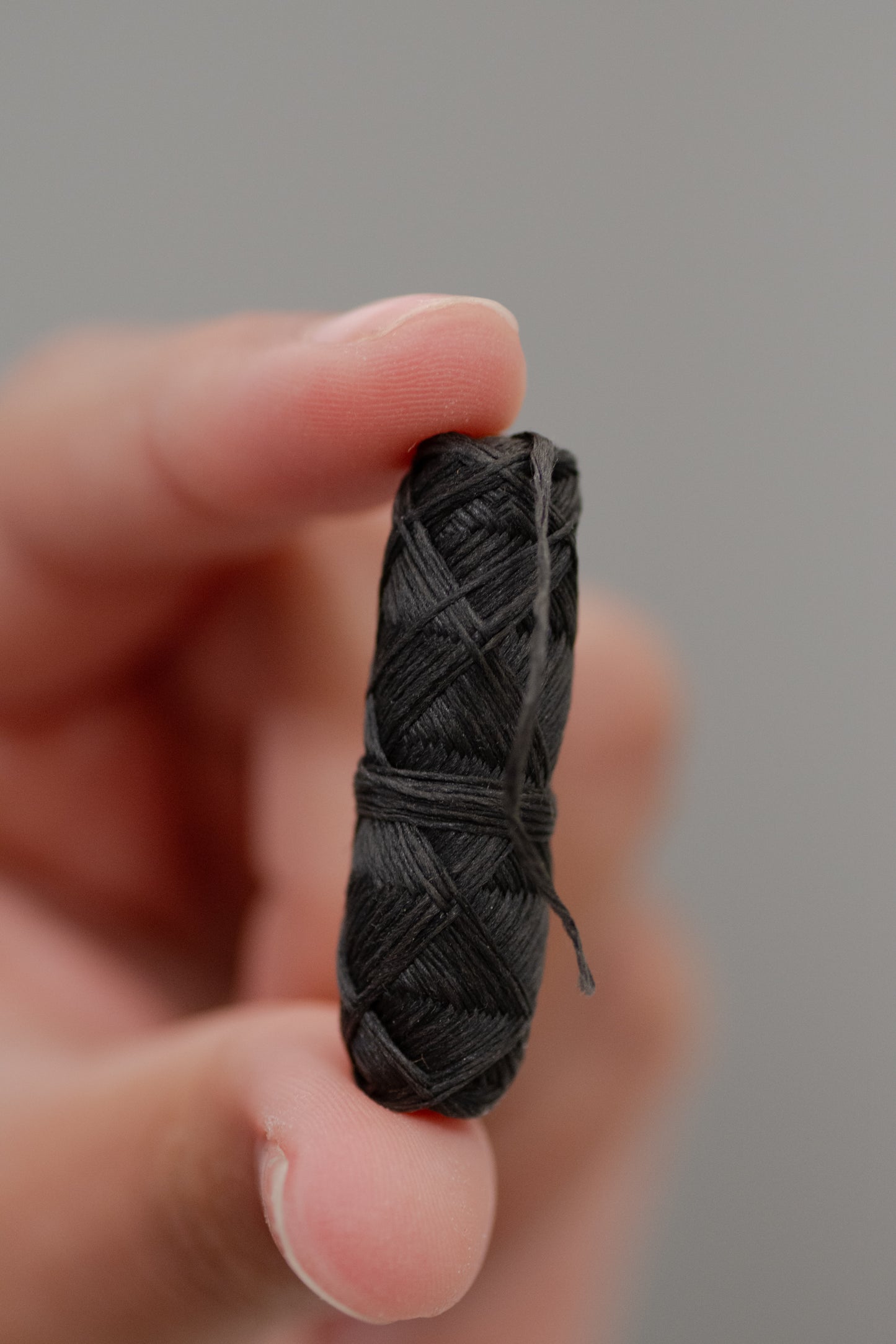 About the ingredients
Ingredients & Definitions
Love it!
I have tried out a few brands of sustainable floss, and this one it by FAR my favorite. It's wonderfully durable, has a lovely subtle scenic and really gets all the gunk! Will absolutely be buying again!
Cute floss
I bought the glass container with the floss, when you open the floss you have to insert it in the bypass lid. The floss is very smooth when you pull and cut a piece off. It cleans between the teeth without making my gums bleed. I love that I can refill the container and use it over again. It makes traveling easy I put it in my tote bag, pack, and go.
It is very minimal and it doesnt take much space in the bathroom.
A little hard to cut floss without dropping bottle . Love the floss , and the idea of not having extra plastic to throw away .
Love the packaging
I tried this floss because I was looking for better packaging options than what's available in traditional stores. I have very tight contact between some teeth, and this floss breaks repeatedly in those places. It's good on regular spacing however. I would love an option of this packaging with floss that is similar to Glide (it's the only floss that doesn't break on tight contact that I know of). I don't want to buy the plastic boxes it comes in.
Superior Floss
I don't go generally go out of my way to buy vegan products, but this is an outstanding floss. I say this as the son of a dentist and as someone who's somewhat obsessive over dental health. High gloss flosses like Glide fail to adequately remove plaque, and often break when I apply even moderate amounts of pressure. Wax coated flosses are generally often too wide to comfortably fit between my teeth and still fail to remove plaque between my teeth. This is nothing to say of the plastic used in both types of floss.
For me, this floss offers the perfect texture for removing plaque and it's strong/resilient enough for deeper cleaning sessions. The use of renewable materials is a bonus, but the cleaning properties of this floss have been the main reason that we buy (and often gift) this floss.
Functional but can rip
Works as expected but I've had the string rip when flossing, though not often.
LOVE IT
This floss is not stringy like some of the ones you get at the drugstore. Works great and is environmentally friendly!
Glides Easily
Great product. Glides easily between tight teeth and no shredding! Will continue to purchase.
Smells fresh and it feels great!
Strong, sturdy Floss!!
No Tox Life's vegan floss is surprisingly sturdy and strong! It doesn't break easily like other vegan or compostable floss brands I've tried. Honestly best one I've tried out there–highly recommend it. Definitely buying again.