No Tox Life
Regular price
Sale price
$26.98 USD
Unit price
per
Sale
Sold out
EUCALYPTUS STEAM® - Cleansing vapors for the shower™.
The cleansing vapors of eucalyptus are well known for deep support of respiratory health. We combine it with concentrated cooling peppermint for an awakening and refreshing shower.
How to use in the shower:
Place one or two rounds in the shower in the direct stream of water. As the round(s) get wet, they begin to dissolve and release potent essential oils into the hot shower steam. The patent-pending slow-release technology gives you several minutes of refreshing, EUCALYPTUS STEAM® filled air. 

NEW - 50% more in each jar!

Contains 9 pieces. Enjoy the EUCALYPTUS STEAM® shower experience.
recyclable glass and metal packaging | pure essential oils

Need more? See our other sizes here.
Warnings: For shower only, do not use in the bath. Do not touch with wet hands or skin. Slippery when wet, do not step where it is placed. Keep out of eyes. If in eyes, flush with clean water for 10 minutes or longer. Do not ingest. Keep out of reach of children and pets and do not use around them. Consult your physician before using if pregnant or breastfeeding. 

Storage note: if stored in places with fluctuating humidity and temperature, the rounds can form small feathery crystals, this is simply the mint oils and essential oils coming out of the pucks a bit and re-forming. It is perfectly fine and safe to use. 

By No Tox Life
EUCALYPTUS STEAM® is an internationally registered trademark of Earth & Daughter, LLC

Contains 9 pieces. Please note rounds often break in transit. This is normal and will not be replaced or refunded as the product is still completely usable. 
View full details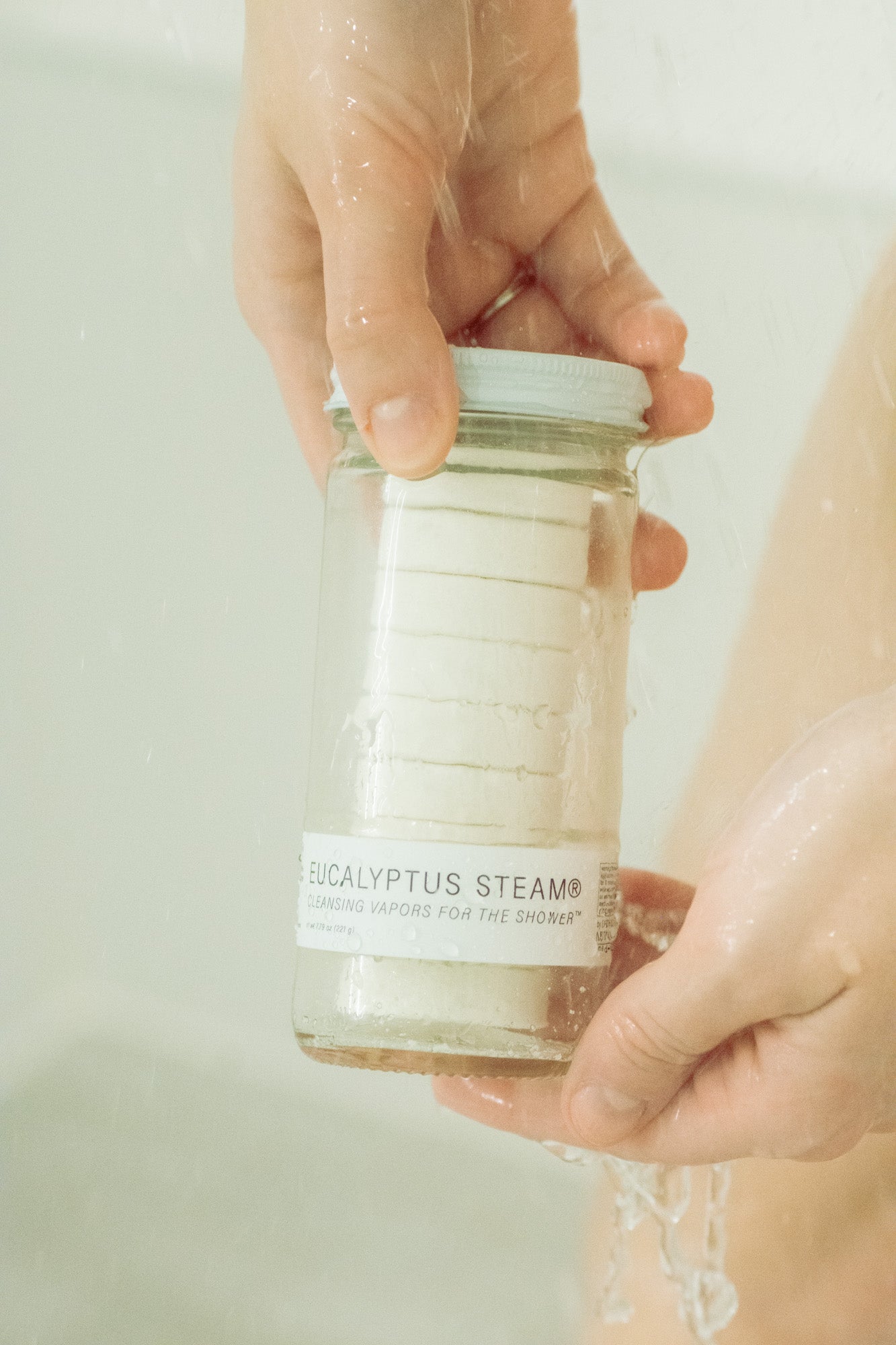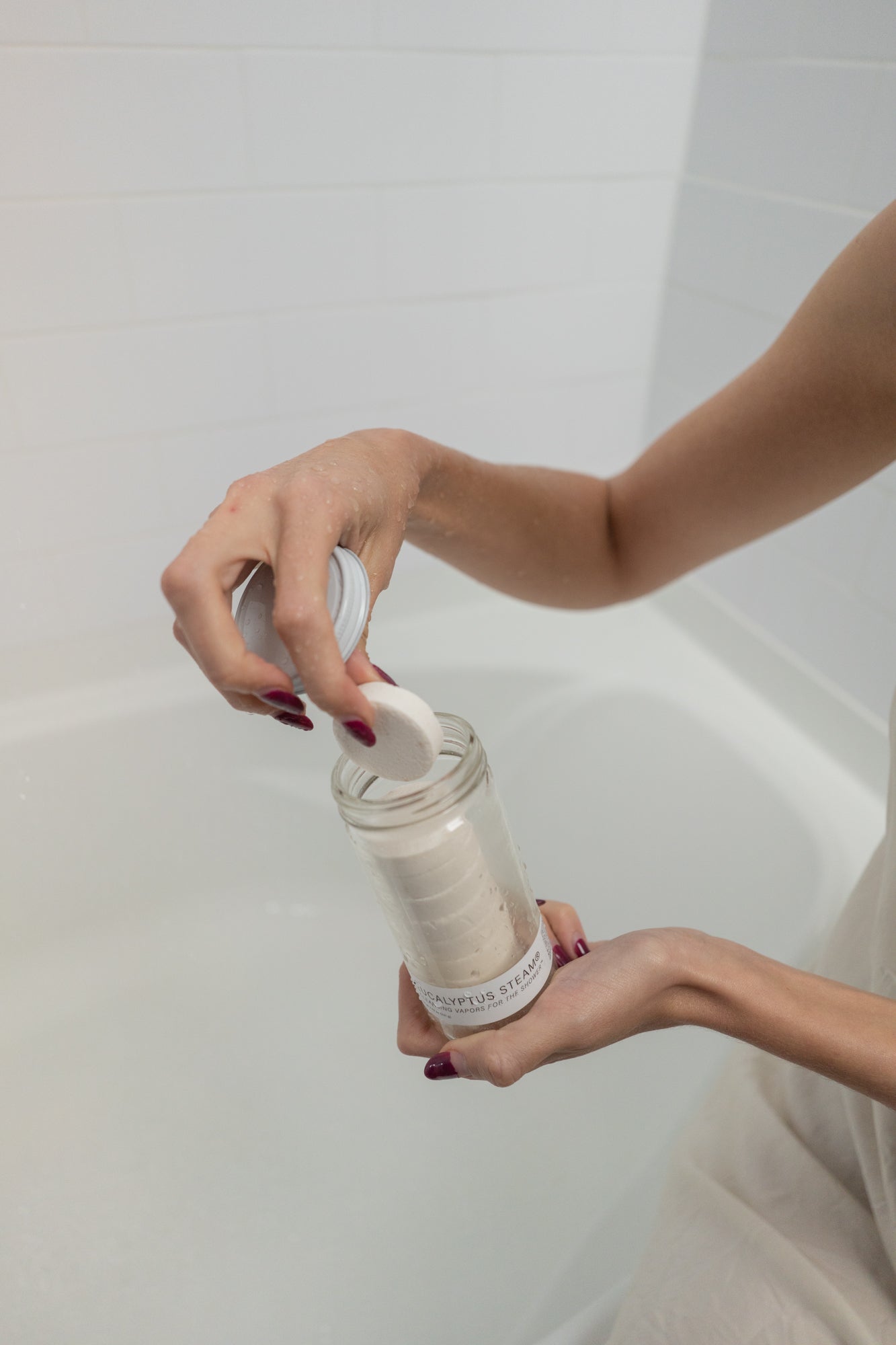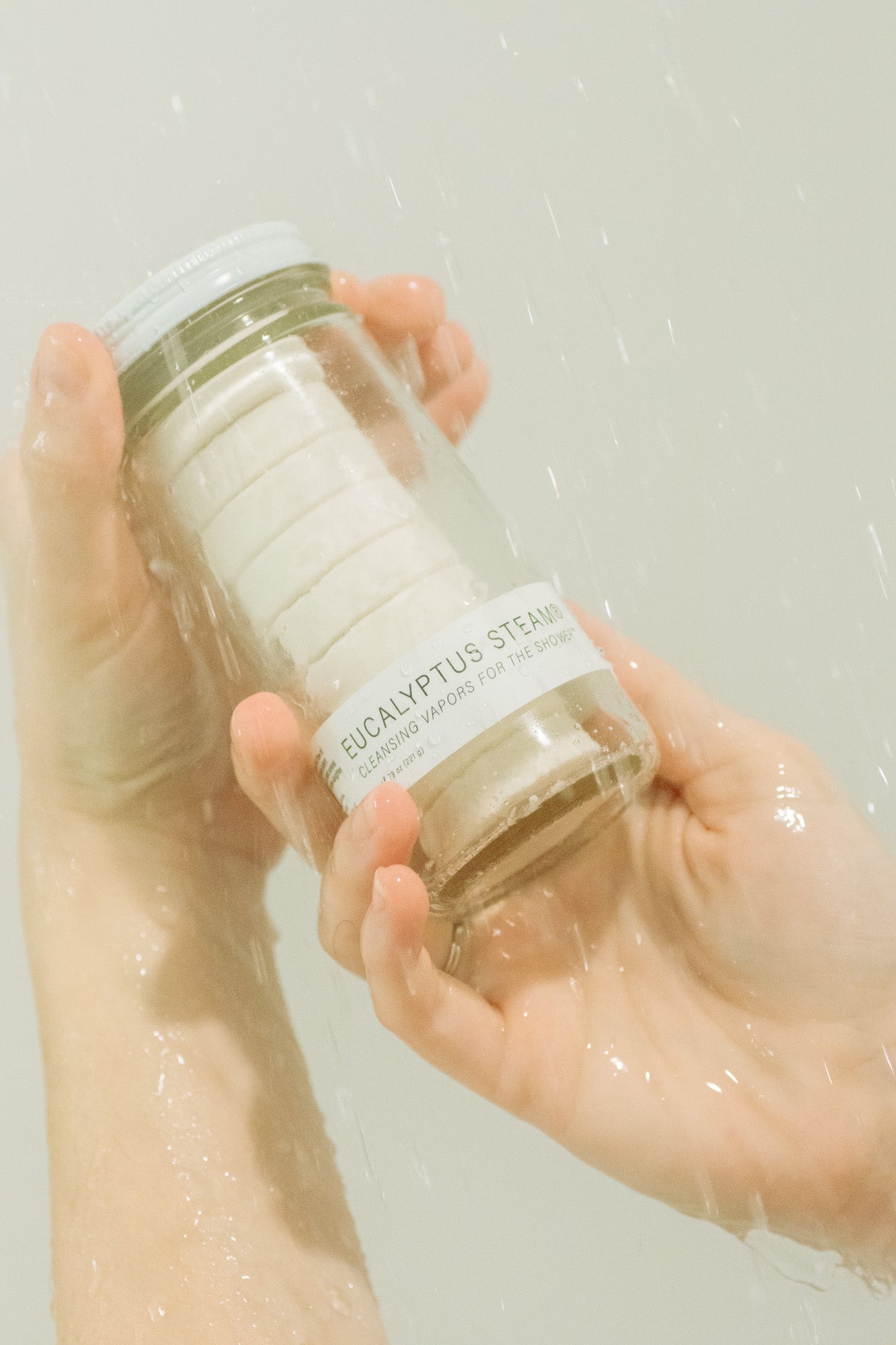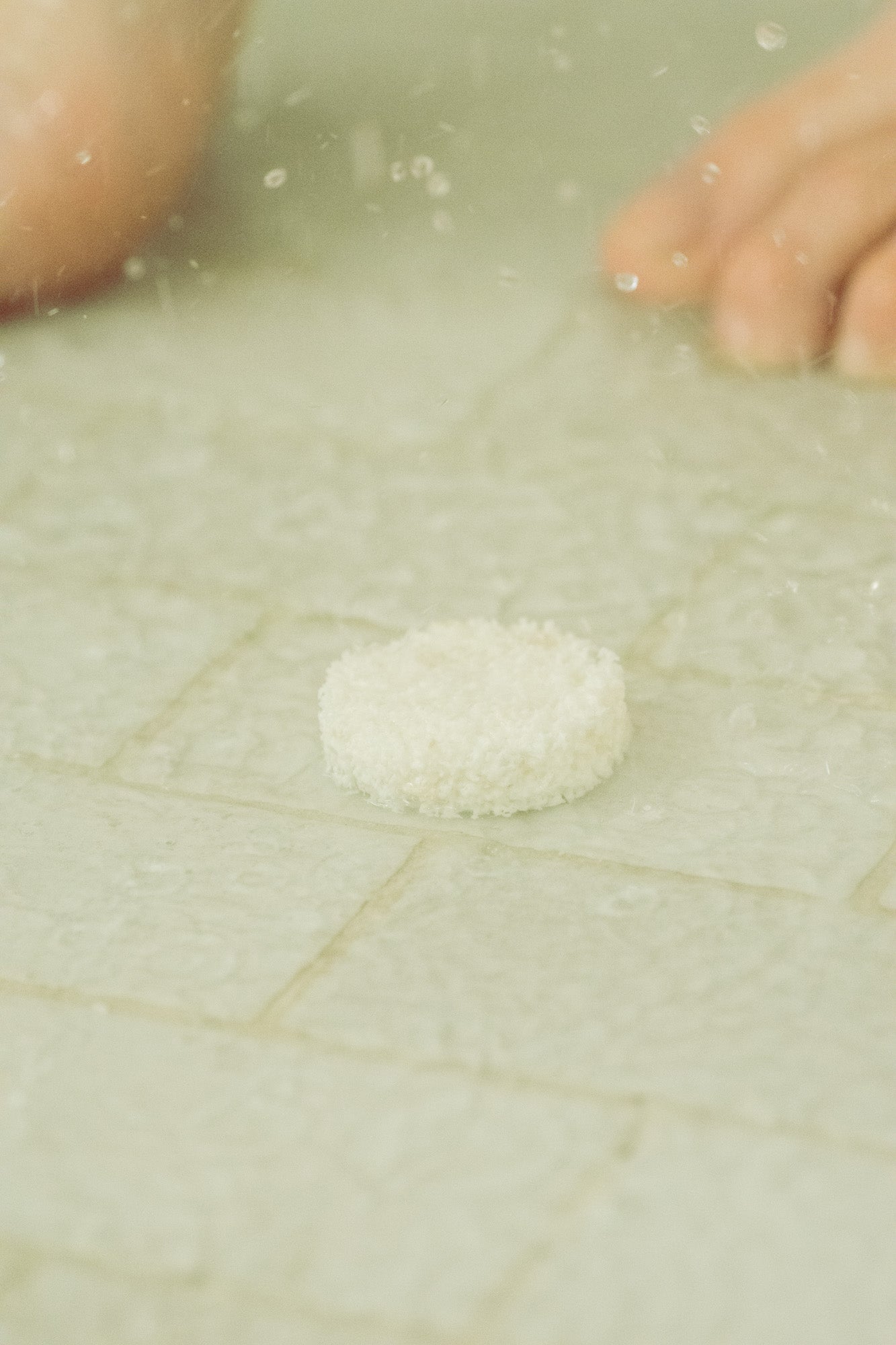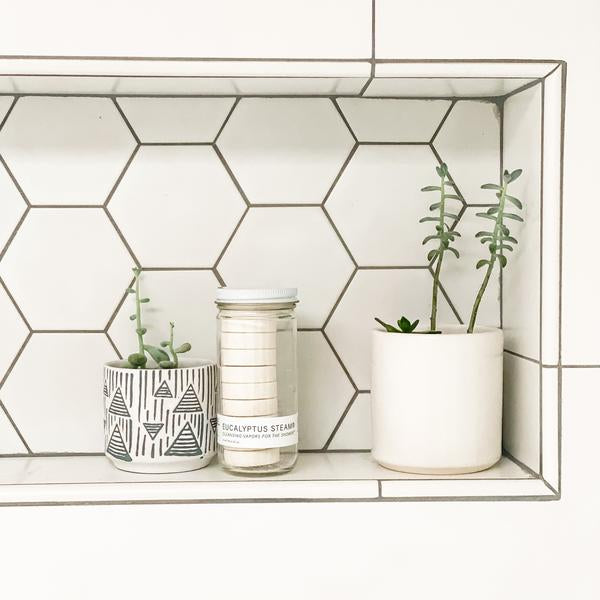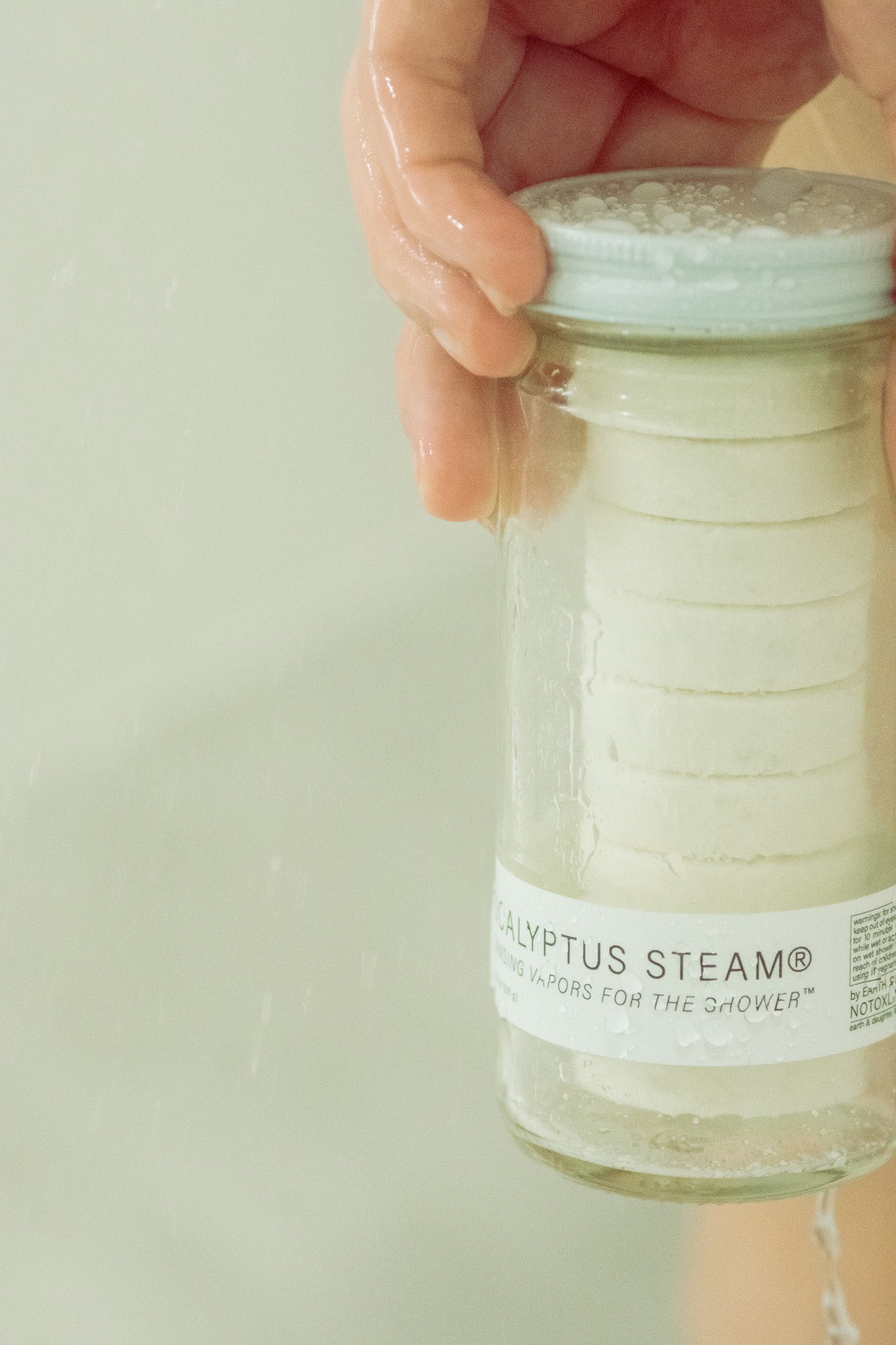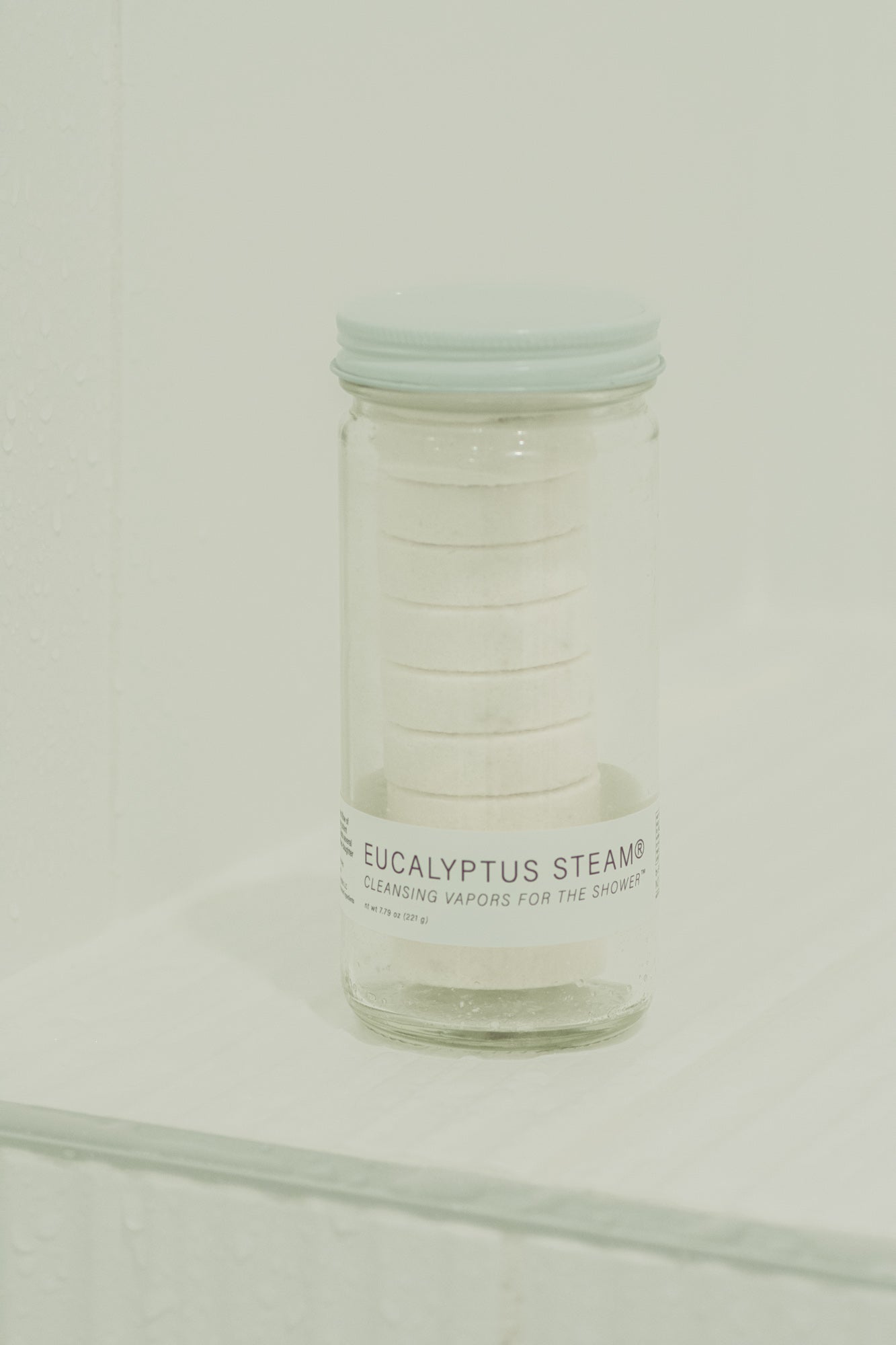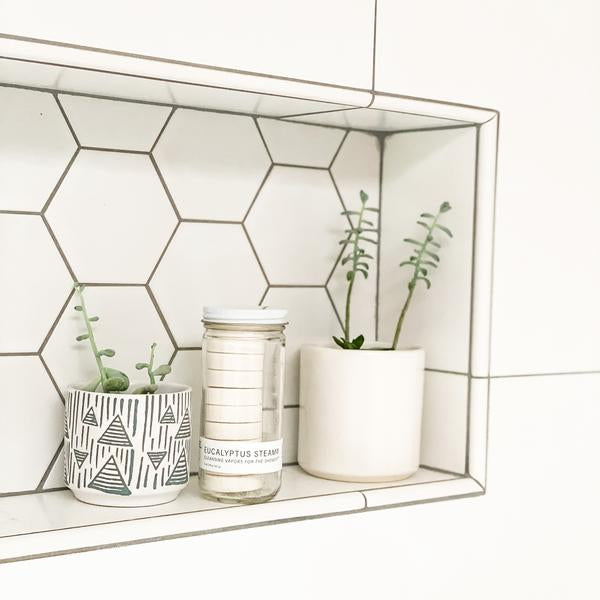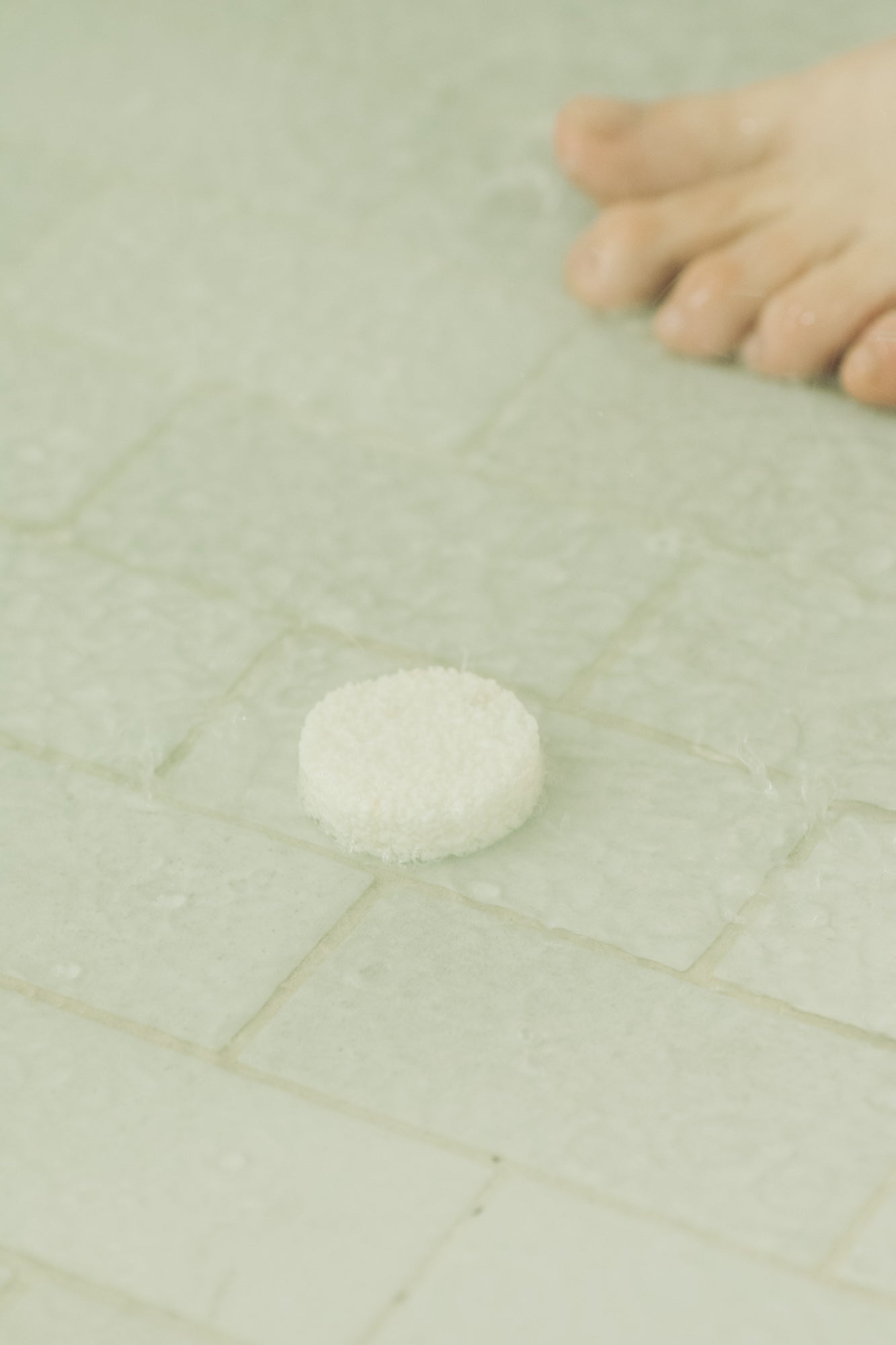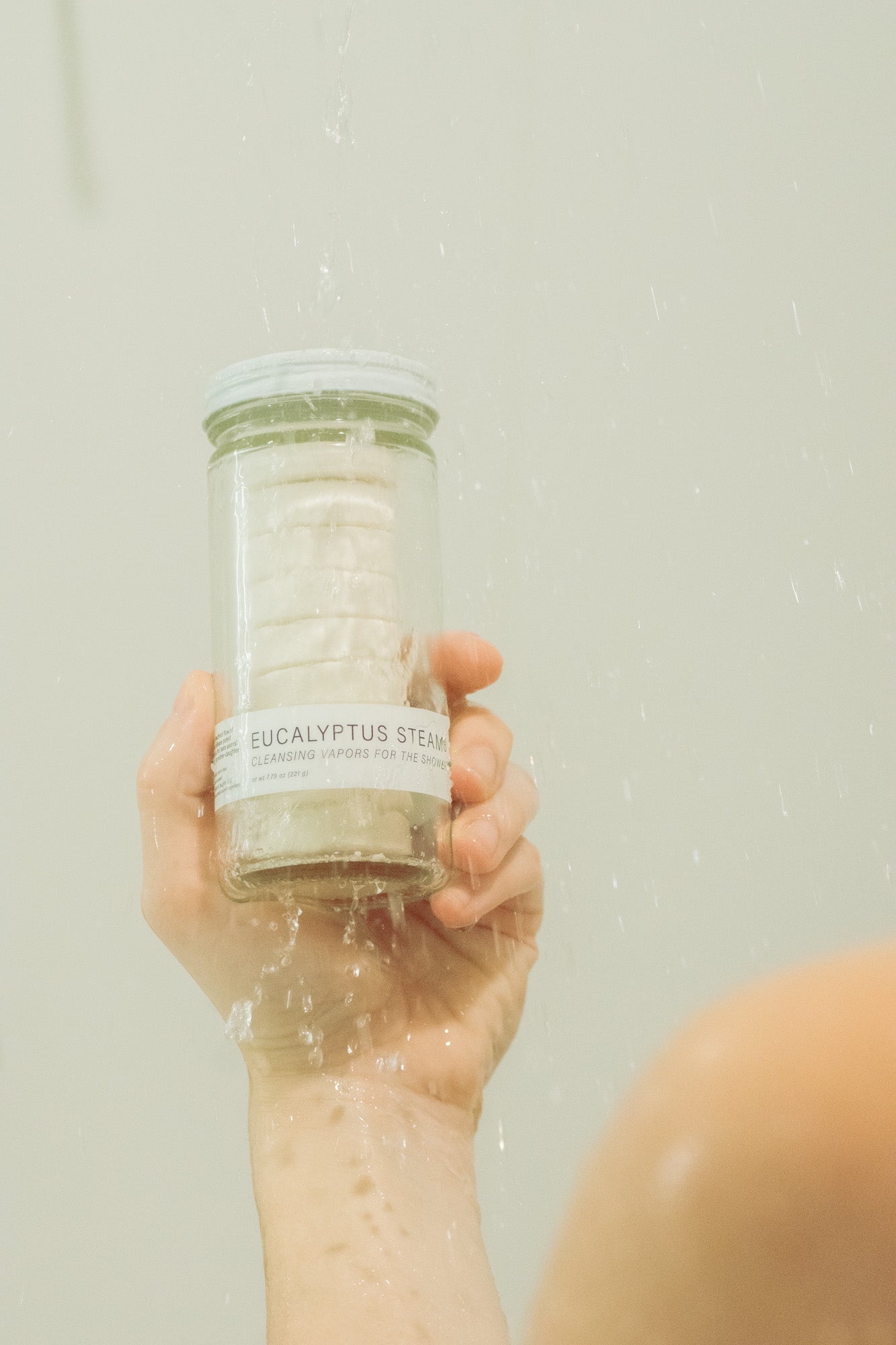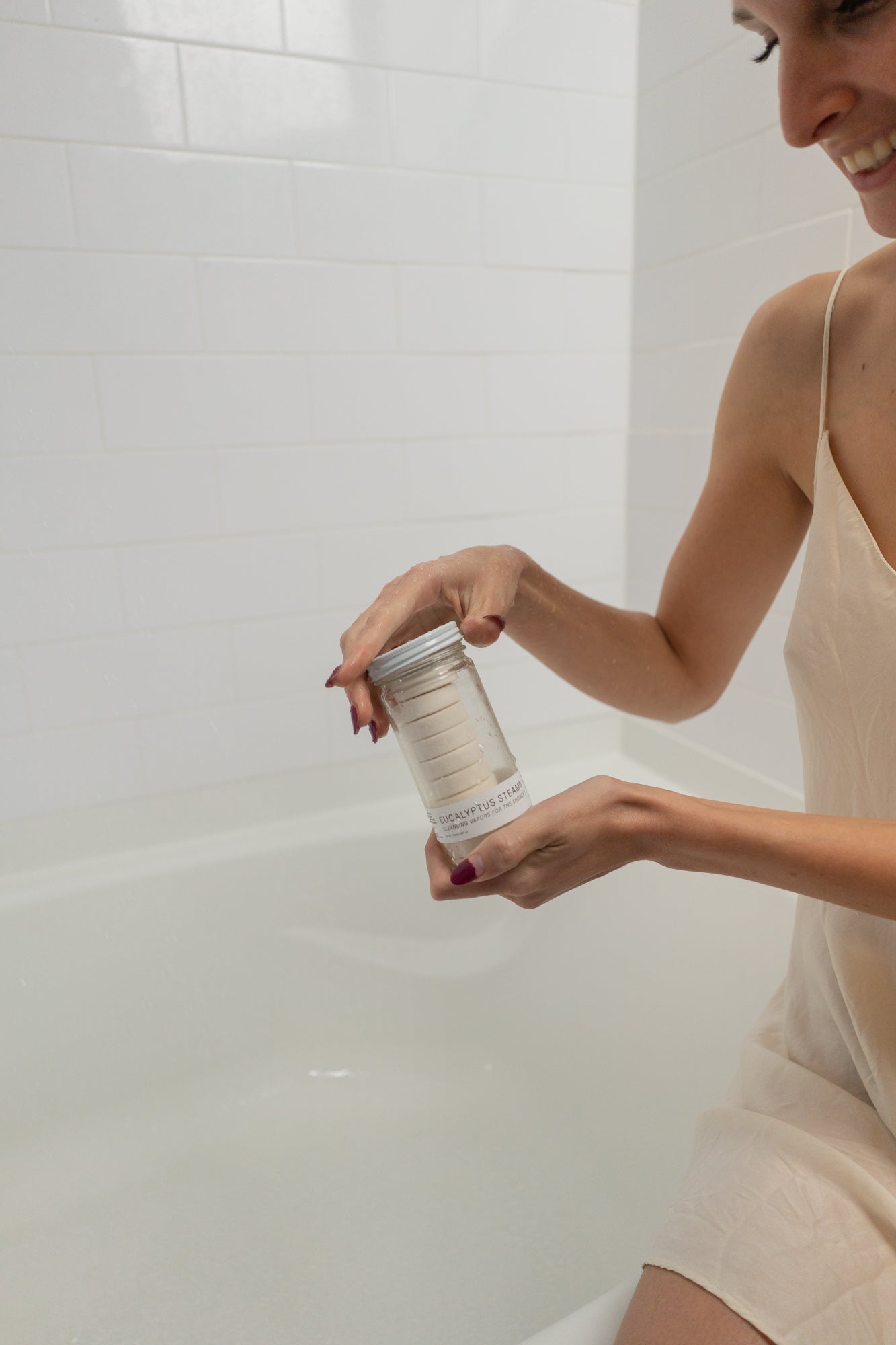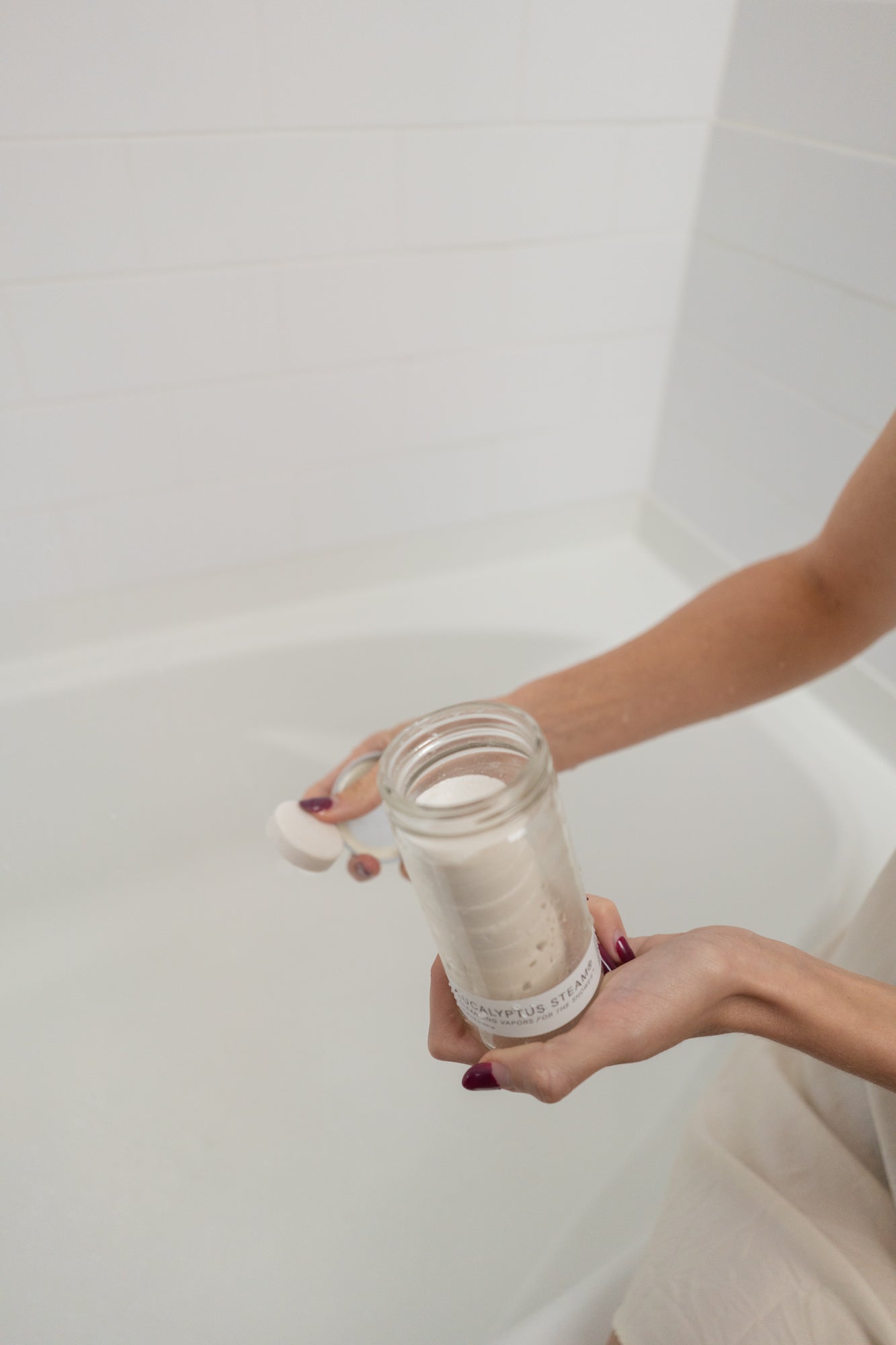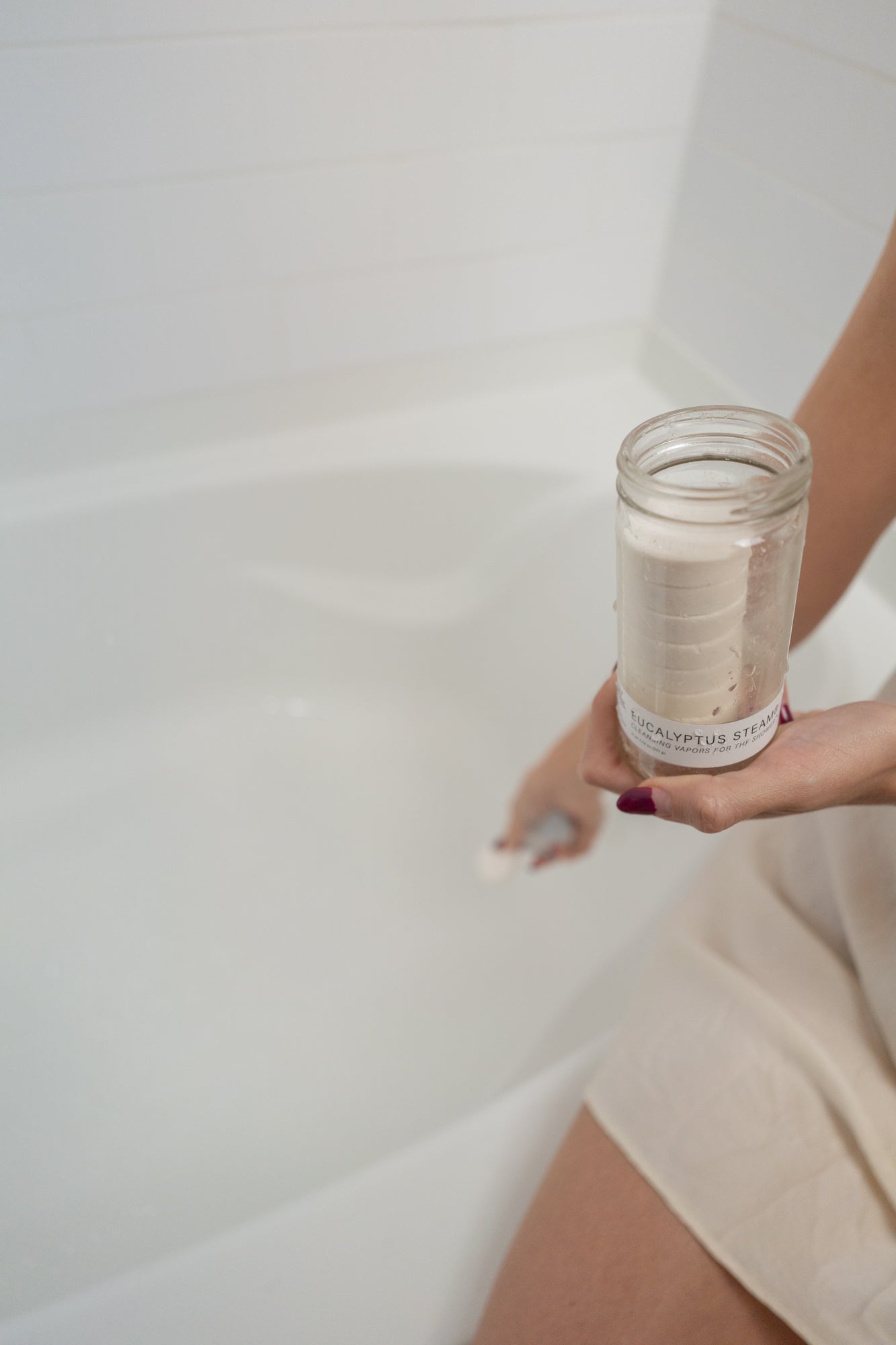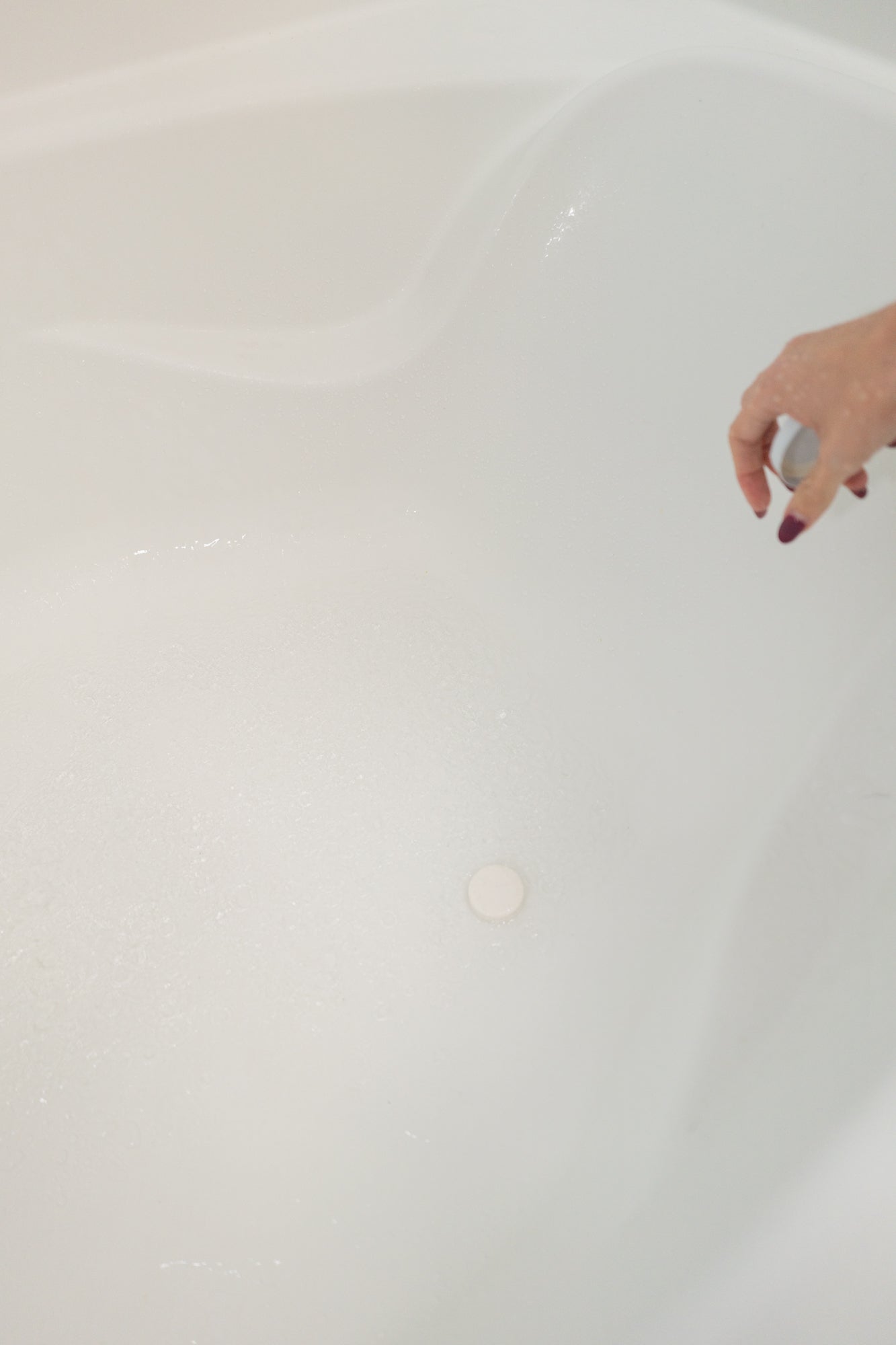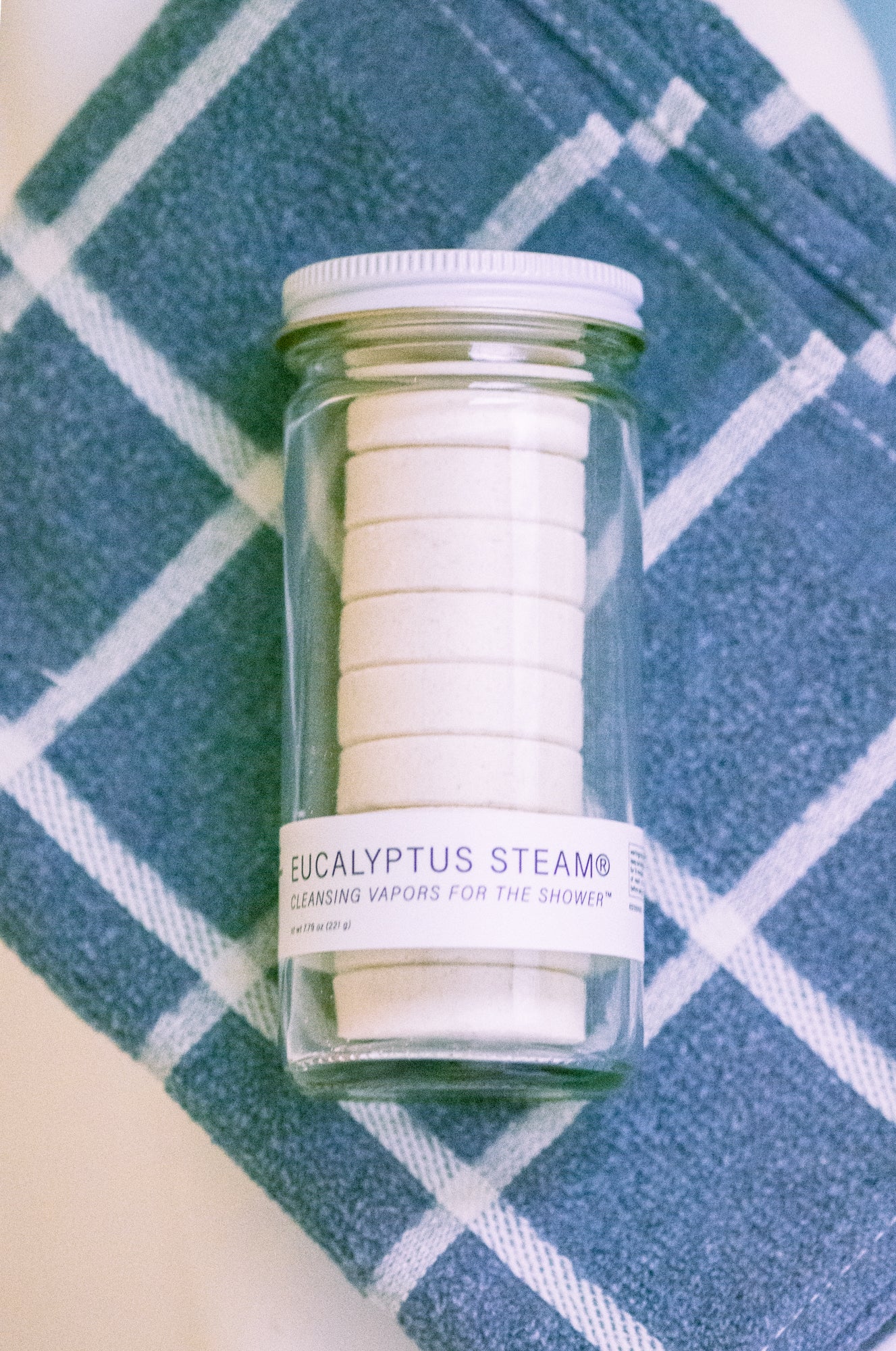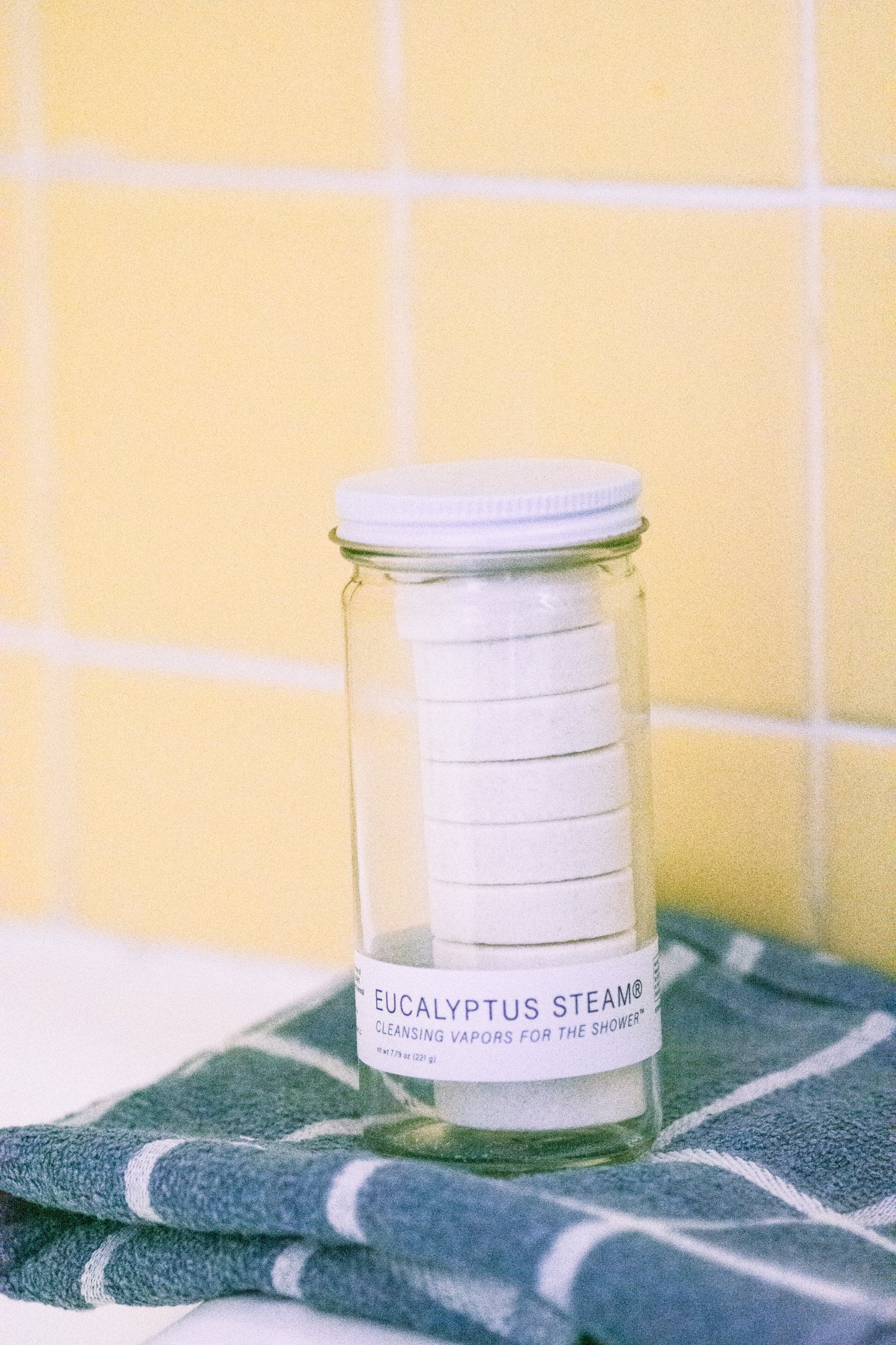 About the ingredients
Ingredients & Definitions

Ingredients: Sodium salts (proprietary blend, patent pending), natural clays, stearic acid (plant based), eucalyptus oil, peppermint oil, menthol, eucalyptol
Addicting
These steamers take my shower to a new level….spa day every day
Great product
Love how this slowly steams in my shower. What an exhilarating way to wake in the morning. My new favorite
Best shower tabs I have used.
Too much menthol
I love the scent of eucalyptus, ditto peppermint. However, I just get menthol from this - it actually makes my eyes sting a bit in the shower. Handsome packaging but not what I expected.
One for you and you and you
I was itching to try these steam vapors and finally purchased one for myself and my parents, since winter was upon us and we were bound to get sick. They were so great that I went back and made a purchase for 10 more jars of varying sizes for friends and family for the holidays. These vapors definitely packs strong punch and are so pleasant to have.
A month later, one of my friends asked for where to purchase more as she was sad to only have two left in her mini jar 😆. She had caught a cold and these vapors were something she looked forward to having. Glad to have recruited some supporters to this amazing business with amazing products
.
perfect stocking stuffer
I bought these for all of my adult children for Christmas. They arrived in perfect condition and my kids love them! They have been great when the January illnesses have hit.
Make Everyday a Spa Day
These are the absolute best!! I plan to always keep a jar in my shower for the rest of my life. It's the best self care! You will be happy you purchased these shower steamers.
Wow. Great steamer.
I gave these as gifts this year. And every one loved them! They all said that it was the best eucalyptus experience they've ever had! Most said they could really get the benefit from the eucalyptus.
Great for Congestion
I bought these as a Christmas gift for family 2 years ago and they absolutely love them. I now reorder annually at Christmas since it is always a request. Smells Wonderful!